"I think it's nice when people find their own uses [for the black or white porcelain spoons - some tiny, some wide and flat], little everyday rituals like that."
Billa Reitzner - Ceramic lamp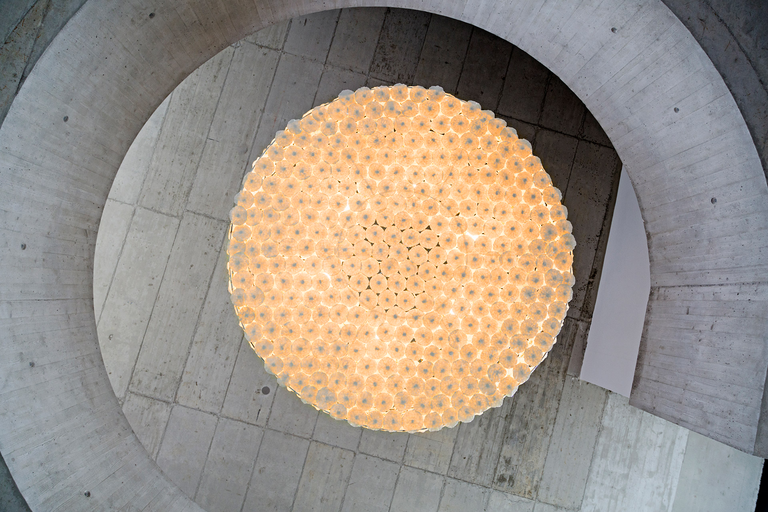 Billa Reitzner - Ceramic lamp
Billa Reitzner - Ceramic lamp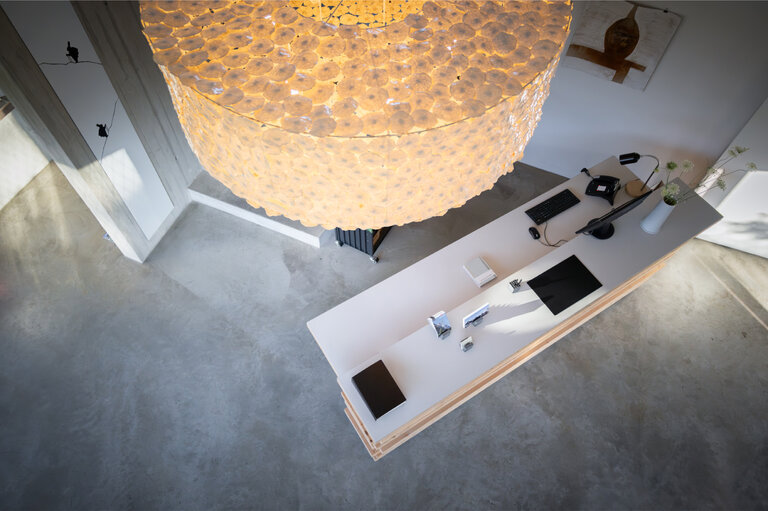 MOKO Magazin No. 6, Mobile Kochkultur, Nürnberg
Billa Reitzner learned in Landshut the profession of ceramist and works since 1993 in her own workshop in Munich-Giesing in the Zugspitzstraße. I met Billa many years ago at the Nuremberg Atelier Days. Among other things, she shapes porcelain spoons in matte black and cream porcelain. Small spoons, larger scoops, with holes, without holes, as she pleases, all unique. The spoons have quite a lot in common with the Fassnachtsbrunnen in Basel by Jean Tinguely, I think. The spoons were of course the eye-catcher for me, since the spoon is an important part of my MOKO company logo.
As you know, I have to touch everything I like. So also the objects from Billa's kiln: touch them, lift them up, feel how light the filigree works of art are, carefully put them down again, as the delicacy is immediately noticeable. Yet the pieces are surprisingly sturdy. I use the plates and bowls almost daily in the MOKO kitchen and also put everything in the dishwasher.
If you get to know Billa personally, you immediately realize that she embodies her wonderful works one hundred percent. Once the works are meticulously even, precise as if drawn with a ruler, gossamer and delicate, such as the cut bowls. Or little plates, like the ones I have in my kitchen, exude a little wit, playful and light, as if Billa wanted to give the little plates a little mischievous swerve on his way to completion. Individual as her spoons and again funny, like described fountain in Basel.
All pieces, whether bowls, teapots, serving platters and plates are handmade and turned freely on the wheel. The English porcelain mass can turn them so thin that the apparent lightness of the material is fully appreciated.
Billa has had a booth at the Ceramic Days in Diessen am Ammersee for years (over the days of Ascension Day), where you can admire and buy her work. Or you can visit her right away in her workshop. Or you eat from her beautiful dishes with me in the MOKO, to find that the food tastes even better when served in such a vessel.
Billa Reitzner - Ceramic lamp