The quartier exhibits works of art by local artists who are already celebrating national and international success. The works are in harmony with the materials and the tranquility of our premises.
The Welsh-born artist is a loyal companion of the quartier. His works have been exhibited in international institutions and museums such as the Museum of Modern Art in New York, the Pinakothek der Moderne in Munich and the Victoria & Albert Museum in London. Now we are pleased to show his works also in the quartier.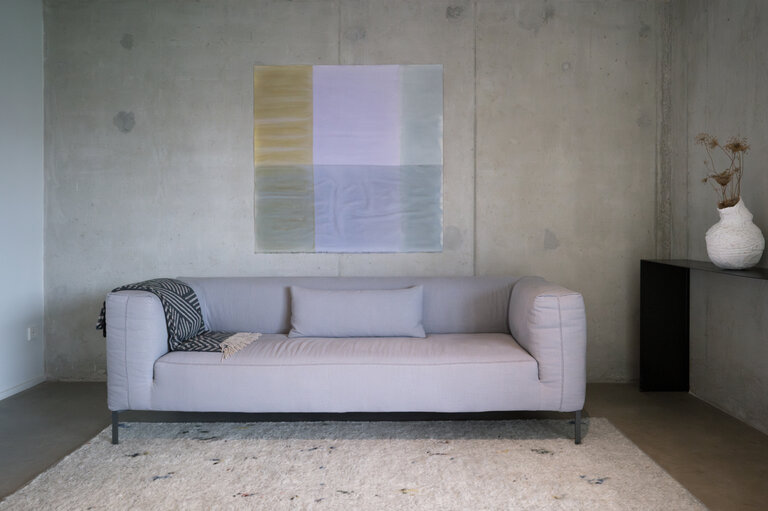 Hans Panschar, born 1962 in Munich, from 1981 to 1993 travels through and around the world. This period also includes the construction of an ocean-going catamaran followed by several years of sailing. Learned professions: Boat builder, master carpenter. 1995 Foundation of family and sculptor's studio in Berg on Lake Starnberg. Since then settled.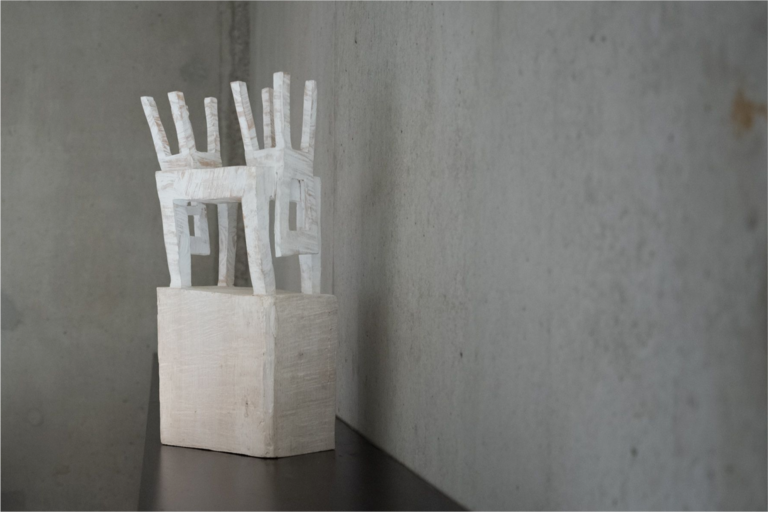 An guten Tagen – Johannes Oerding
On good days, everything shines so beautifully bright. And my clock doesn't tick so fast. Despite last night, I'm awake and pretty clear. Even like the guy in the mirror there. On good days I just never get stuck in traffic. And my doubts turn blue. The wind is warm and has finally shifted. And maybe you'll run into me.