The quartier, including the adjacent housing development, is the upshot of a referendum. A private joint building venture was commissioned to preserve the old while promoting the new. When the lodges opened in 2016, this complex represented the first new hotel to be built in the town of Garmisch in 35 years.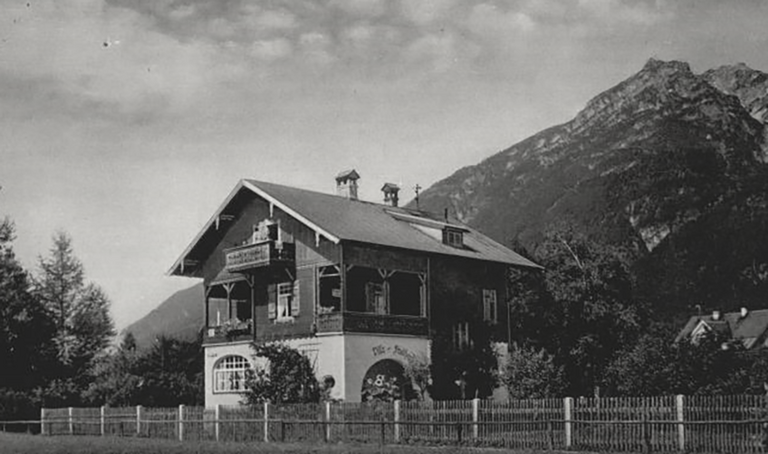 But the centerpiece of the quartier is still the Villa Friedheim, which dates from 1914. Back in the day, it was surrounded by a nursery that supplied subtropical palm trees, flower wreaths and floral arrangements to buyers as far away as the English royal court and the house of the Russian tsar. Guests are now welcomed here by a wooden bench set in the shade of espalier fruit and with a breathtaking view of the Bavarian Alps.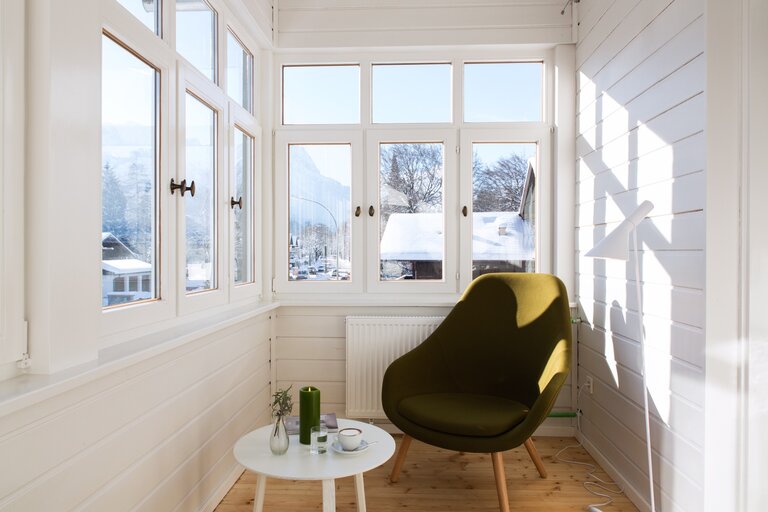 Thanks to the painstaking restoration of the villa and its round arches, traditional wood planking and double box windows, the villa visibly constitutes the very heart of the quartier. Elements of the interior décor have been meticulously restored to their original state as well, including the lattice windows in the public room and the floor tiles and banisters. While some functions have been easily adapted to conform to present-day building regulations, the building has retained its minimalistic overall look.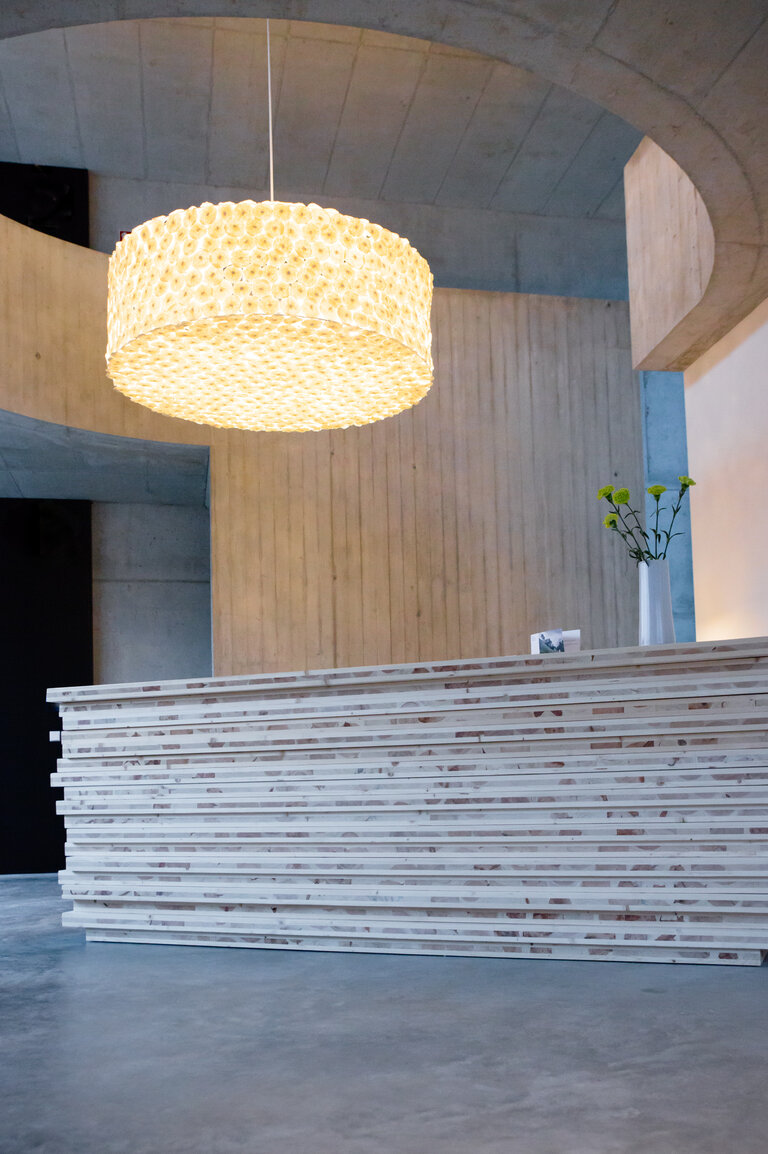 The two top floors hold bright seminar rooms and a spacious holiday flat. The villa and lodges are connected by the stark concrete architecture of the reception area. Alpine tradition fuses here with modern-day timber construction.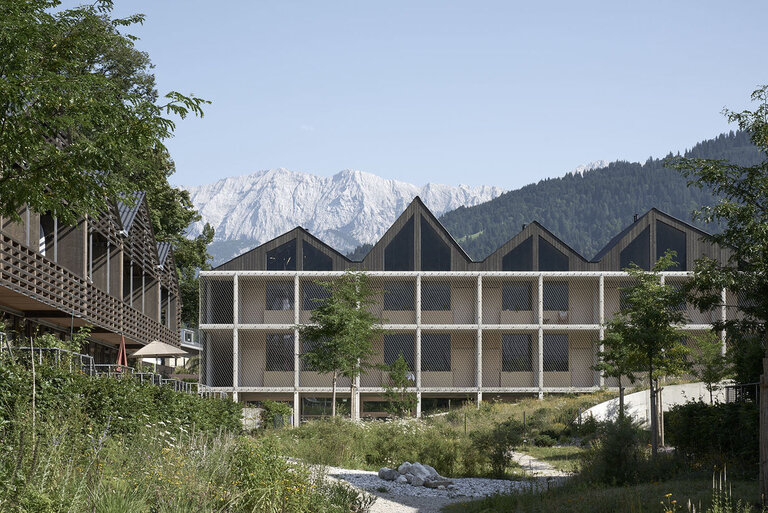 Not only the quartier, a whole housing project was realized on the adjacent site.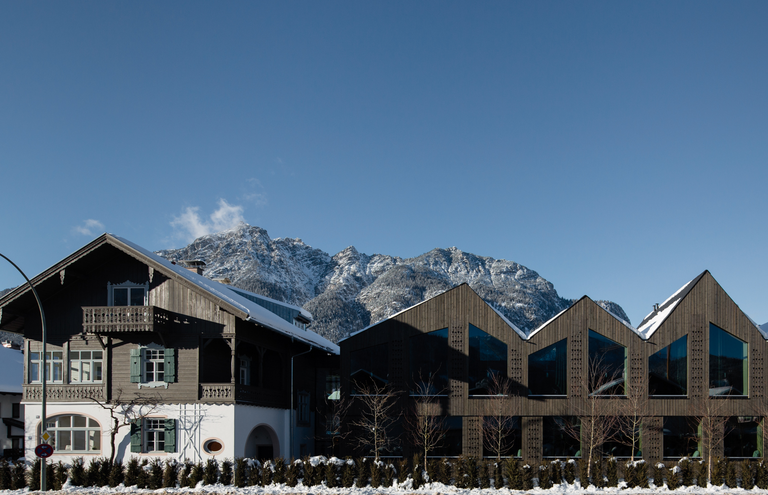 This symbiosis of old and new creates a continuity that points towards the future. Together, the two parts of the quartier form a unified whole.